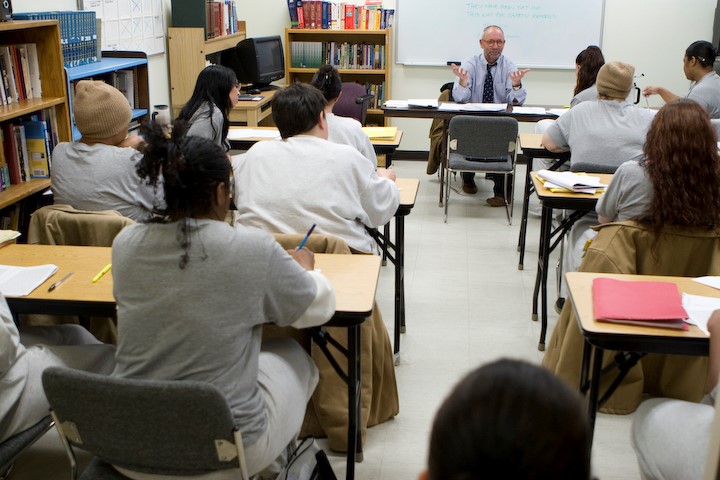 Freedom Education Project Puget Sound (FEPPS) is a Civic Scholarship Initiative of the University of Puget Sound, an organization that offers undergraduate courses to prisoners Washington Corrections Center For Women (WCCW) in Gig Harbor. In cooperation with Tacoma Community College, the students can earn an Associate's degree.
Instructors for the program represent a variety of colleges and university from around the Puget Sound region –  including many from University of Puget Sound. In addition to faculty involvement, students from Univ. of Puget Sound have also been involved as co-learners in Prof. Tanya Erzen's Religion 307: Prisons, Gender and Education. Students enrolled in REL 307 participate in an experiential learning class that combines academic content and weekly participation in a college program at the Washington Center for Women, including participating in study halls with the FEPPS students at WCCW.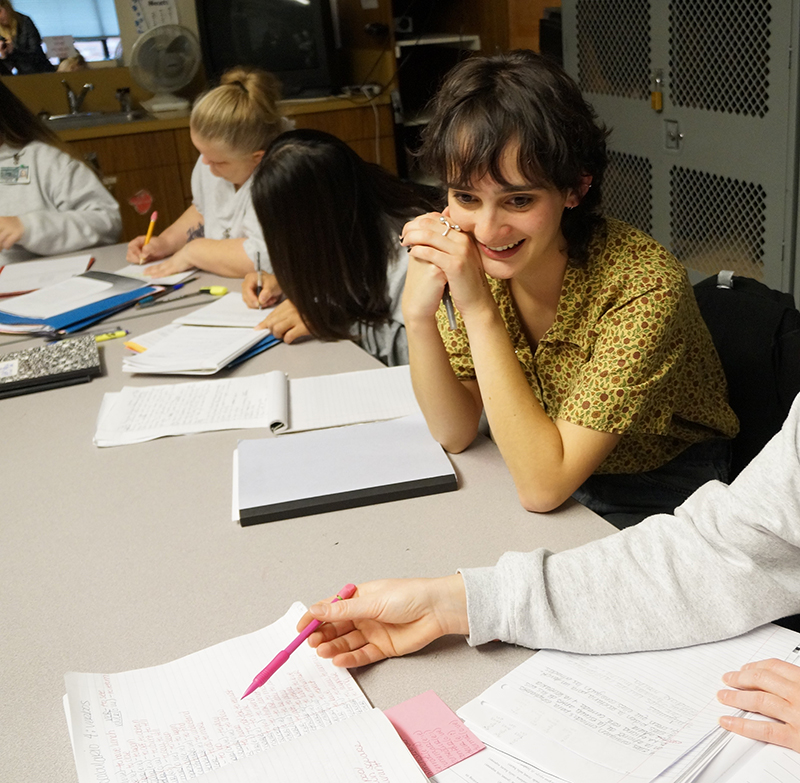 FEPPS is looking to expand its offerings to students at WCCW by adding a Bachelor of Arts program for students who have already completed their Associate's degree. The new degree under consideration would be granted by the University of Puget Sound, and would require students to conduct a great deal more research than the current program. Current University of Puget Sound students can use Collins Memorial Library's many print and electronic resources to meet their needs. However, students at WCCW have limited access to print materials and no access to the Internet. How will the library meet these unique information needs?
Collins Memorial Library has been partnering with co-learners from REL 307 to pilot a workflow to help students behind bars get the research materials they need. The process is a bit complicated. FEPPS students at WCCW submit a research request that is transmitted to co-learners on the Puget Sound campus. Students then identify research materials, and transmit them to student staff, who print the materials, and transfer them to instructors who deliver the printed materials to the incarcerated students.
While there is no indication that FEPPS students at WCCW will get access to computers any time soon, they may soon be able to use computers without Internet capability. Library staff are already working on a copy of our catalog to provide to FEPPS students, so they might request books to borrow, and an offline version of JSTOR, so they might identify scholarly articles to request.
Collins Memorial Library staff remain dedicated to providing innovative student-centered service, and we'll be prepared to meet the challenge of serving this new population of students.
– By Ben Tucker