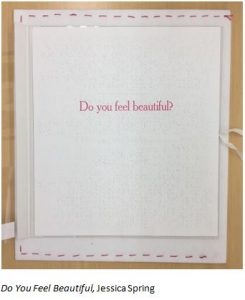 March is Women's History Month and the Archives & Special Collections staff has put together a display of contemporary materials by and about women. On display in our Reading Room are approximately 20 zines from the Collins Library Zine Collection on subjects including feminism, race, body positivity, sexual assault and harassment, beauty, and women's health issues including menstruation, birth control, and abortion. In addition to the zines, we also have some selections on display from our artists' book collection. These books were created by women on subjects ranging from aging to the #metoo movement.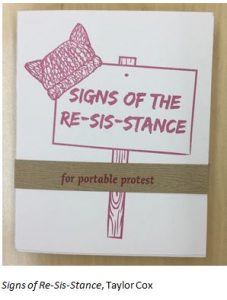 The Women's History Month display is located in our Reading Room in the Archives & Special Collections on the second floor of the library through the month of March. If you are unable to stop by during our open hours (T/W/Th, 11:00 AM to 3:00 PM), just email us for an appointment!
The Archives & Special Collections is open Tuesday, Wednesday, and Thursday from 11:00 AM to 3:00 PM or by appointment.
By: Laura Edgar, Assistant Archivist