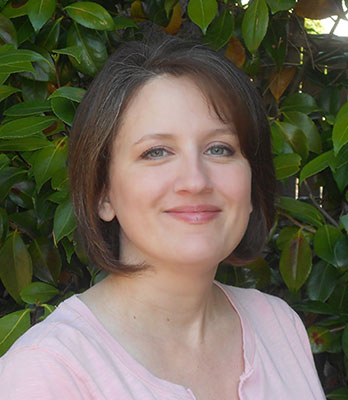 Welcome to Tracie Clawson
Collins Library is pleased to welcome Tracie Clawson as our late evening supervisor.  Tracie has worked at St. Martin's University in a variety of positions including Administrative Assistant, O'Grady Library, Executive Assistant – Office of the Vice President of Academic Affairs, and Interlibrary Loan Coordinator.  In addition she has worked at the Timberland Regional Library as well as the OCLC Western Service Center.  Tracie attended Highline College in Des Moines, Washington and is a graduate of the Library and Information Services program.
What attracts you to Collins and Puget Sound
I was attracted to Collins because of the commitment it holds to working with students and faculty. Collins is highly regarded as being very innovative in its approach with faculty and students, and I'm excited to be part of a team that is so dedicated to fostering a passion for teaching and learning.  I am really impressed by the ways that both Collins and University of Puget Sound involve themselves in the surrounding community, from the various events and exhibits that the library puts on to the community service and outreach programs that University of Puget Sound has been involved in. It is exciting to be part of an organization that is dedicated to seeking out and helping each person reach their fullest potential.
What do you like about libraries?
I fell in love with libraries – and librarians! – when in first grade the librarian allowed me to check out Susan Cooper's Over Sea, Under Stone, even though it was in the older children's section. It was from that moment on that I knew that my career would have something to do with books and students. I volunteered in my school library clear through high school, and then began working in a public library when I turned 18. I love that fact that libraries encourage and enable everyone to explore and expand their interest and knowledge without limits.
Anything else you would like to share (being a night owl, personal interests, etc.) 
I find that my mind works best at night, when all is quiet and clear. Perhaps this is because I grew up in a very large family, and the only quiet time I could find was in the middle of the night! I have lived the majority of my life in the Pacific Northwest, and while I love the mountains and the gorge, my favorite place is the beach. I'm an avid genealogist and love the research it involves. Most recently though, I can be found re-watching X-Files on Netflix in preparation for the new season coming out in January.