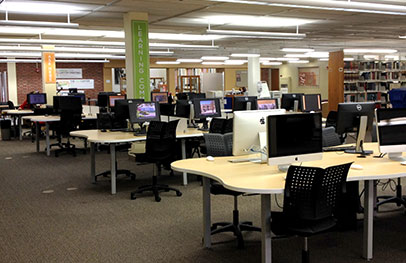 To our new Loggers, welcome to Puget Sound! It's only been a few days, but I hope you're settling in nicely and finding a home here on campus. Right now your main focus might be getting to know new people and seeing all the cool and exciting things our school has to offer, and that's just as it should be; this next week of Passages and Perspectives is meant for exactly that!
However, what I'm writing to you about has more to do with the academics here at Puget Sound, which is what you came here for anyway, right? After having gone through Prelude, you now have some kind of idea of what your academic life will look like during your time here, and some of you probably even met me already! I know some of you are really excited, and that's awesome! Some of you may be feeling totally overwhelmed, and that's okay, too. I remember not knowing if I could handle the workload that was coming my way, and not knowing what to do about it. That's why I'm here to tell you now that I'm here to help! My job as Peer Research Advisor for Collins Memorial Library is to help you navigate what may be your first ever big research project. It's a daunting task, but I'm here to help you with whatever you need. I can work with you to decide on a topic, figure out where to go to find sources, and help you determine if this or that source is really scholarly or not. Don't forget, I'm also a student, and I've been exactly where you are. In fact, I'm still there a lot. That means I'm here to complain to about how frustrating research is, and I'll celebrate with you when you make a breakthrough. Come stop by my office hours Sunday and Tuesday nights from 8-10pm, I'll be in the Learning Commons ready to answer any and all questions you may have. Or, you can make an appointment with me by emailing me at peerresearch@pugetsound.edu.
I'm not the only cool thing about the library, though. Even though a lot of students seem to think the library is just a place to study quietly, we're here for a lot of other things, too! For instance, there are places where students can go specifically to talk about group projects or presentations without having to worry about disturbing other people. We have study rooms all throughout the building and the learning commons is here for that specific reason!
Also, most students seem to think the library is confined to these walls, but we are so much more than that! Being a student at Puget Sound gives you access to tons of databases which will help you with your research. Because you are part of Collins Memorial, you can find practically anything you need for an assignment anywhere there's WiFi.
On top of that, if you're having trouble knowing which databases to use, how to use them, or even how to start your research, the library is here to help you! We have seven liaison librarians each with expertise in different fields whose job it is to help you with your research. You can find their info on the library website, so shoot them an email! I know from experience that they love talking with students. I know that busy schedules get in the way, but it'll be worth it in the long run to get in contact with them when you're able to cultivate better research more efficiently. Again, welcome to Puget Sound! I'm so excited to get to know you and help you learn to find research just as fun as I do!
–Melanie Schaffer '16