October is National Archives Month
Spotlight on the University Archives
This issue of the Director's Digest focuses on our Archives.  Watch this space next month for an introduction to our Special Collections, including rare and artists' books!
Archives support organizations, corporations, and communities by collecting and organizing information. Archival institutions collect and preserve history through the acquisition of records, photographs, ephemera, and other materials. Patrons of archives use archival collections to conduct research, learn about their communities, and much more.
The University of Puget Sound Archives preserves and makes accessible materials of lasting historical value that support research, teaching, and administrative activities at Puget Sound. The documents tell the story of the University and our place in history.
Our Archives are managed by Archivist and Special Collections Librarian, Jane Connelly (pictured below at right) and Assistant Archivist, Olivia Inglin (left).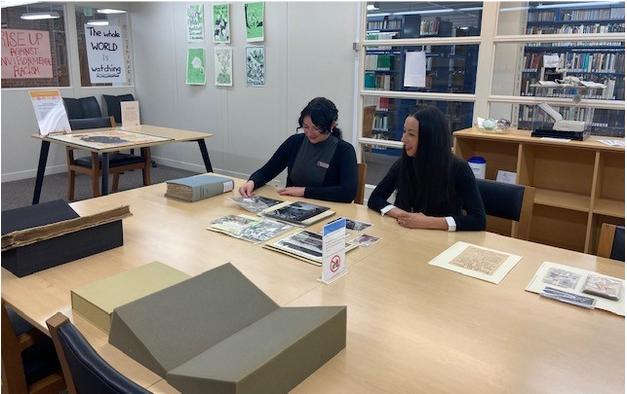 Jane provides outreach, education, and reference support to patrons in the Archives. Prior to arriving at the University of Puget Sound, she worked in the archives of Seattle University Law Library and DePaul University. She spends her free time reading, writing, and traveling.
Olivia is responsible for processing archival holdings and also providing reference and research support to patrons. Olivia earned a Masters of Library Information Studies and a Master of Archival Studies at the University of British Columbia. In her spare time, she enjoys reading, camping, hiking, and spending time with her cat, Lazslo.
About the Archives
The Archives is comprised of two main collection areas, these are:
University Records
University Records document the history of the university since its founding in 1888. Our collections include administrative records, student publications, photographs, and ephemera relating to campus life.
Manuscript Collections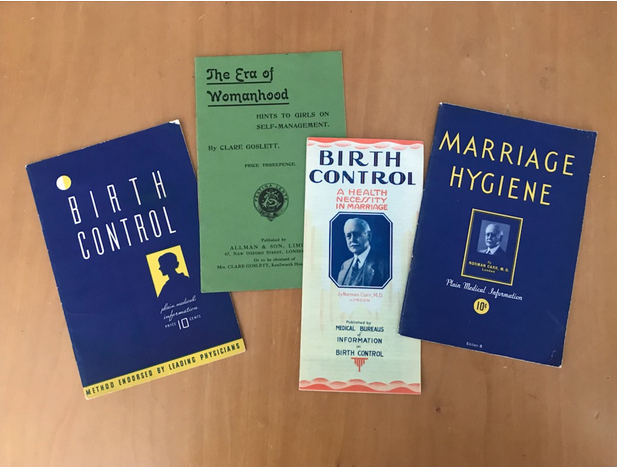 Some recent classes and partnerships in the Archives & Special Collections include:
A visit from the Junia Todd Hallen study group, which explored materials related to women and women's suffrage.
Tacoma Public History (HIST 379): Andrew Gomez's students reviewed books related to the naming of Mt. Rainier.
Chinese Painting in the West (SSI2 157): Zaixin Hong's students observed a Chinese scroll.
Origins of the Modern World (HON 212): David Latimer's students reviewed early scientific texts, including the Cosmographia (1584) and 18th century books related to Newtonian philosophy.
Reformation Bibles (HIST 311): Katherine Smith's student reviewed Bibles and related religious texts, including a Geneva Bible from 1595, and King James Bible from 1633, and original manuscript leaves from the Books of Hours.
Thinking Like an Archivist (HUM 399): Peggy Burge's students stepped into the shoes of an archivist and learned how to process and arrange archival records using original and facsimile materials from the Abby Williams Hill papers.
Prisons, Gender, and Education (REL 307): Tanya Erzen's students utilized zines created by women in prison.
A visit from artist Na Omi Shin.
Links
University Records
Manuscript Collections
---
Need Information? Don't forget the Collins Memorial Library – Library Guides
Questions? Contact your liaison librarian
Comments: Contact Jane Carlin, library director
Remember – Your best search engine is a librarian!
Connect with us!