In which Daniel begrudgingly converses with grown, working adults and steals some holiday treats.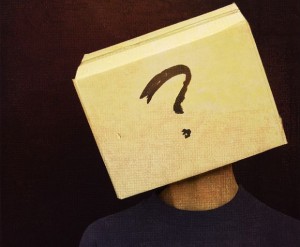 To my dear reader,
At a recent holiday party my parents dragged me to, I was cornered once again by a grown, working adult with some professional connection to music, intent on politely grilling me about my future plans. Do not mistake me; he was a nice man with lots of experience in musical theater, which was fitting given my interests. Nonetheless, it seemed the umpteenth time that I had to unpack the messy and vaguely formed goals I have for the future. Such plans hopefully include any and/or all of the following:
-WOOFing (Working on Organic Farms) in some cold, distant country such as Iceland, wherein I would work on a farm in exchange for room and board, while also exploring some of the local culture, folklore and musical practices
-Taking my Birthright Trip to Israel, wherein I would learn of the history of the Jewish people alongside a large group of other young Jews from around the world
-Becoming a professional narrator of children's audiobooks
-Taking more cooking classes
-Becoming a park ranger
-Attending graduate school for music composition, with an emphasis in music theater
-Joining Peace Crops, AmeriCorps or Teach for America
-Becoming a proficient pianist
-Getting a masters in teaching, choral directing or composition
-Becoming a choral director
-Owning a very large dog
There is a pattern that opens such an exchange. It usually begins with a grown, working adult looking down at me (I am of rather small stature), asking, with benign interest, how involved I am in music. After I list my credentials most politely, they finally ask "What are your plans for after college". There is a slight pause in which I either snort, laugh, grimace or perform a lovely combination of the above, and after which they always ask "Do you hate that question?"
The real answer is "not really". Yes, there is a part of me that is irked at having to explain my extremely uncertain future over and over again, but I do not begrudge such grown, working adults for expressing (or feigning, at society's bequest) interest in my future. I do begrudge them, however, for the statements about a career in music such as "Oh, that's a hard business to get into". To such statements, I respond with the following. Everything is hard.
All I seem to hear is that everyone has a college diploma these days, so they're worthless, and that the economy is in ruins, so finding a job is hopeless, and global warming is going to destroy the Earth and soon the world will be a desert wasteland and I may as well give up and die right now. No matter what profession I chose, it would be hard. Life is hard.
Despite all this irritation I have with the attitudes that grown, working adults have toward my plans, I still don't really mind the question. The reason for that is that, unlike most of my peers, I am actually very excited for the future. Yes, I am EXCITED about the prospect of having to work hard and pay rent and be a real adult. I am excited to own a house and paint it a horrible shade of green and realize my awful mistake and have to paint it twice more before I get the shade right. I am excited about working on a farm and waking up sore and groggy before the sun has fully risen to assist a wizened Nordic man harvest leeks in late spring. I am excited to adopt an enormous puppy and take it on a seemingly endless hike through the Appalachian mountain range, during which I shall tell every memory I can possibly remember and sing every song I possibly know to that poor, exhausted animal.
I firmly believe that am lucky enough to be excited about future because I have seen my best-laid plans fail a sufficient number of times, and seen things work out one way or another a sufficient number of times, to know that I'll just make it work. I may not get what I want from my messy plans for the future, but no matter how I plan them, they will inevitably fall apart and be a disaster. They will also inevitably be – in the most messy, exhausting and unexpected way – perfect.
So, grown, working adults, I say this to you: I have no fear. I'm an adult. I DO WHAT I WANT. And after I was done with that conversation, I decided that I was done with that party, and that my future was to steal as many cookies as I could fit in my pockets before sneaking out the door to watch the TV show "Supernatural" with my sister at home. That plan worked out – how hard could the rest of them really be?
With all due respect,
Daniel Wolfert