Windows into Spring: The Art of Fenestration for Book and Paper Artists
A Workshop by Jocelyn Curry
Saturday, March 19th 2016
10 a.m. to 1 p.m
Room 020, Collins Library
University of Puget Sound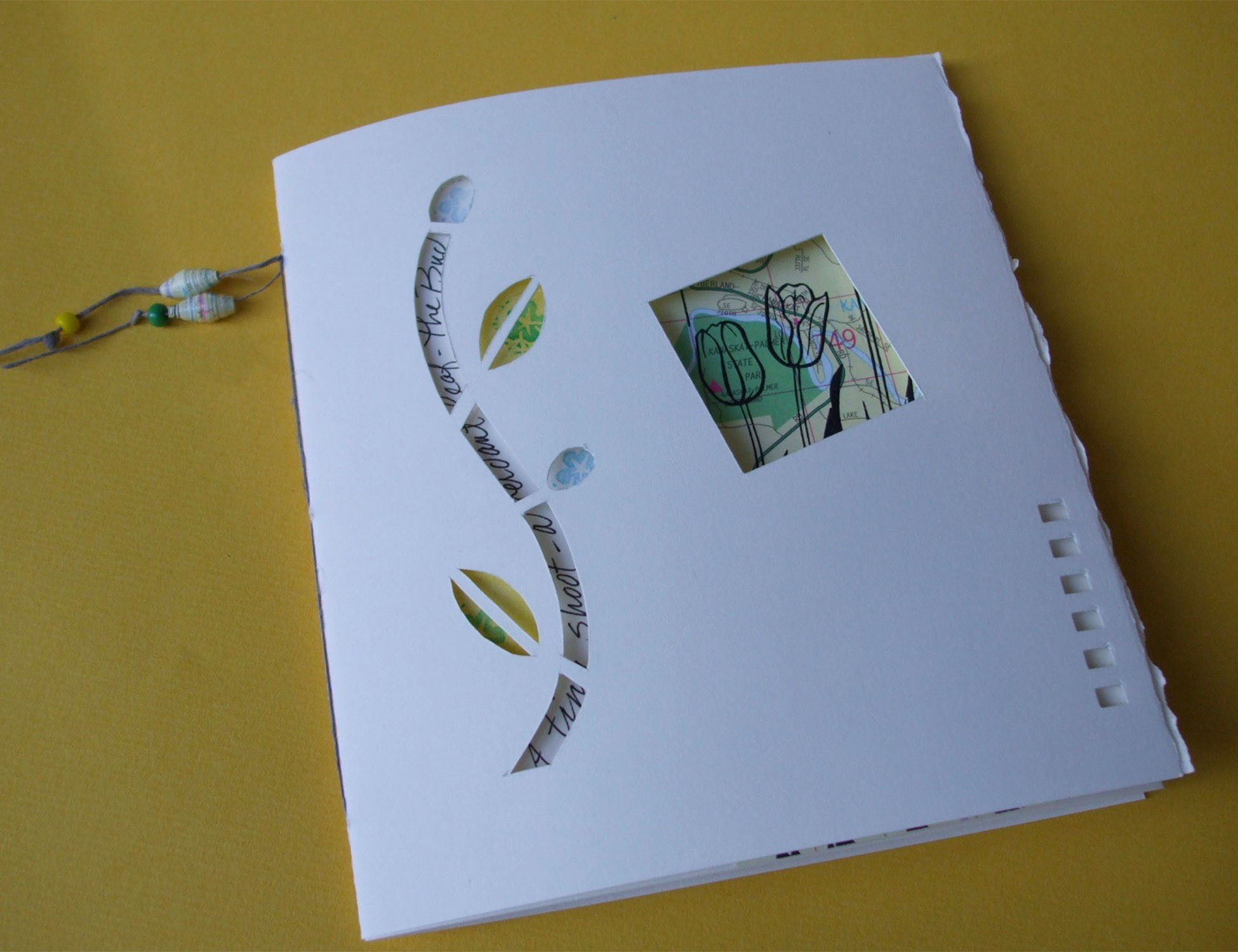 Glimpses of what is to come on the next page of a small book or inside a card happen through small, cut-out windows. Called fenestrations, these can bring elements of surprise and dimension to your work. To practice this, we will make a pamphlet-style booklet on the theme of spring flowers using Arches hot press paper, map collage, rubber stamps, and our own handwriting.
Presenter: Jocelyn Curry is a calligrapher, illustrator and graphic designer living and working in Shoreline, WA. As an artist with diverse interests, she enjoys teaching tips and techniques applicable to book and lettering artists' projects and skill sets. As a teacher she is known for being upbeat and patient with learners of all levels of experience. Learn more about her work at www.jocelyncurry.com.
Register for this event here:
https://psba.formstack.com/forms/windows_into_spring
(Registration REQUIRED)
Tool List:
small cutting mat
bone folder
several sheets of 9×12″ tracing paper
X-acto knife with new #11 blades
12″ metal ruler
mechanical pencil .5 with eraser
favorite monoline pens
fresh glue stick
Optional: existing photos, postcards, drawings or other ephemera you'd enjoy using in addition to or instead of the provided image materials.
All materials and patterns provided. Workshop fee ($15) due to PSBA on day of workshop.