PSBA Fundamentals Workshop
Accordion 101: Back-to-Back Accordion books
Saturday, February 13th 2016
12 p.m. to 3 p.m
Room 020, Collins Library
University of Puget Sound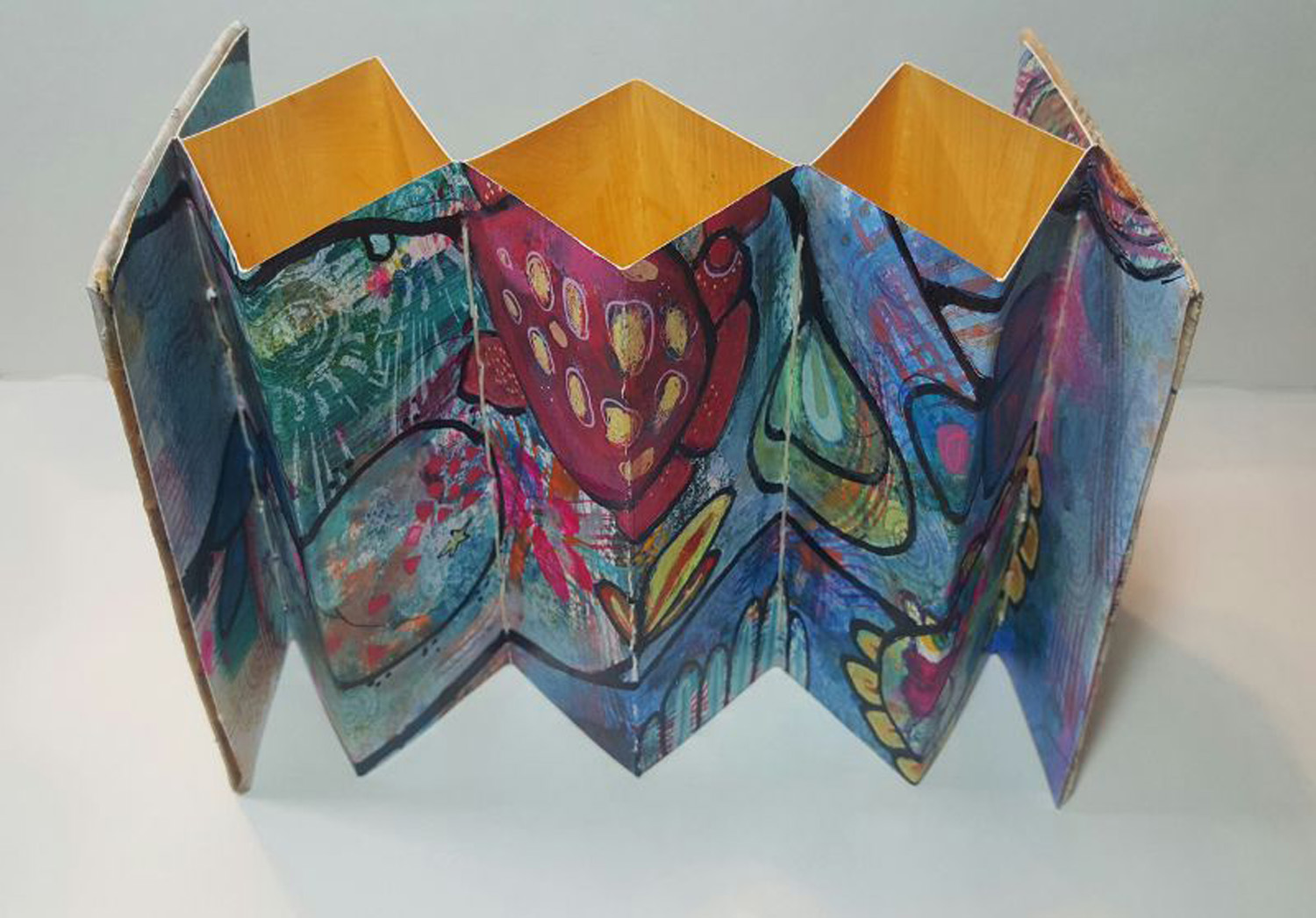 The accordion structure is perhaps the most versatile structure in the world of bookbinding. This structure, also referred to as the concertina, displays both pictures and words in an immediate and Zen-like game of mountains and valleys.
Presenter: PSBA member Gabby Cooksey, Graduate of North Bennet Street School for Bookbinding in Boston, MA; studied at the American Academy of Bookbinding in Telluride, CO and at the Montefiascone Conservation Project in Italy.
In this workshop you will learn the basics of the accordion structure and explore several variations of the back-to-back structure which will serve as prototypes for future projects.
As a part of the PSBA Fundamentals series you can also expect to learn the fundamentals of folding, scoring and folding tools.
Register for this event here:
https://psba.formstack.com/forms/mini_workshop_back_to_back_accordion
(REQUIRED – Registration opens Sunday, January 17)
Tool List:
scissors
pencil
bone folder
glue stick
ruler at least 12 inches
cutting matt
needle
awl
triangle
All materials and patterns provided. Materials fee ($15) due to PSBA on day of workshop.