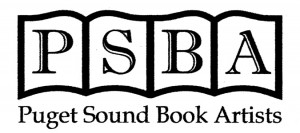 DIMENSIONAL BOOKS:
A Binding Workshop with Kevin Steele
August 17 – August 18, 2013
 Learn fascinating bindings that combine aspects of accordion folds, pop-ups, tunnel books, and sewn structures. Design a 3-dimensional movable book-object that allows for experimentation with dimension, perspective, and visual effect.

This workshop will begin with a review of basic binding methods – including sewing and folding, and demonstration of simple pop-up folds that can add dimension to a structure. Attendees will practice and combine these skills while building two structures: a double tulip-fold, and a complex multi-accordion structure.
 Participants will then design their own book that builds upon the basic multi-accordion model. This structure allows for limitless possibilities; create a panoramic landscape, a complex peepshow book, a narrative labyrinth, a non-linear text, or simply a formal study of structure.  Class size is limited to 14.
Day 1-August 17: 10am-12pm, 1pm-5pm                    
Introduction to concepts, tools
Basic folding and sewing techniques
Building a double tulip-fold structure
Sewing a multi-accordion structure
Experimenting with pop-ups and cuts

Begin planning your project/draft a model
Day 2 – August 18: 10am-12pm 1pm-5pm                  
Production-image making, cutting, folding, sewing
Finishing-adding covers, building protective sleeve
Workshop Fees:
Members-$125.00
Non-Members-$150.00
Material fee – $22.00 (includes paper, board, bookcloth, needles, thread, and glue).
Workshop Location:
705 Court C. /Opera Alley, Tacoma, WA. 98402.
Tools:
Participants should bring a bone folder, Xacto knife & sharp blades, scissors, metal ruler, self-healing cutting mat, small binder's awl/needle tool, small flat glue brush, and a various mark-making media of their choice (marker, crayon, watercolor, pencil, etc. – preferably dry or quick-drying media) to the workshop.
Don't Miss Kevin's Lecture:
STORY IN STRUCTURE | August 16, 2013 – 4-5 pm
Room 020 Collins Memorial Library University of Puget Sound
REGISTRATION:
Important Update:  As a result of the overwhelming response to the Kevin Steele workshop, PSBA is announcing enrollment for the workshop is full!  If you are interested in signing up for the WAIT LIST, you can sign up for the wait list at:  http://www.formstack.com/forms/psba-workshop_registration  you will be contacted if space become available.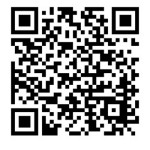 Remember:  only enrollment for  the workshop is full.  Everyone is still welcome to attend the lecture, STORY IN STRUCTURE.  For those who have registered for the workshop, mail your workshop fee within five days of your  registration to:
PSBA
4918 N. Lexington
Tacoma, WA 98407
Mail your Questions to MalPina Chan at psbanews@gmail.com
  Kevin Steele
      Kevin Steele is a graphic designer and book artist. He holds a Master of Fine Arts degree from the Henry Radford Hope School of Fine Arts at Indiana University, where he is currently a Visiting Assistant Professor. His work has been exhibited across the United States and internationally, including Argentina, Spain, Taiwan, India, South Korea, Canada, Puerto Rico, Italy, and Ireland. In 2010, Steele received the Best of Show award at Pop-Up Now!, sponsored by the Movable Book Society, for his pop-up typography book The Movable Book of Letterforms.
      Mr. Steele's work can be found in the permanent collections of The National Maritime Museum, London; The Lilly Library, Indiana University; The Kinsey Institute for Research in Sex, Gender, & Reproduction; University of California Los Angeles; University of Denver; University of Washington; and George Mason University. His book designs have been featured in 500 Handmade Books Vol. 2, 500 Paper Objects, 1000 Artist Books, Mastering Type: The Essential Guide to Typography, and HOW Magazine.