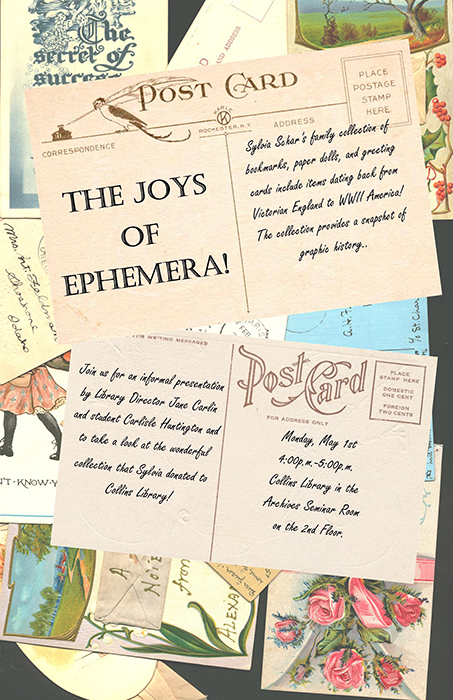 Join us for an informal presentation by Library Director Jane Carlin and student Carlisle Huntington '20 about this new collection, donated by Tacoma resident Sylvia Schar. This collection of bookmarks, paper dolls, and greeting cards includes items dating back to Victorian England, and provides a snapshot of the history of graphic design.
Collins Memorial Library
Archives & Special Collections Seminar room
4:00–5:00 p.m.