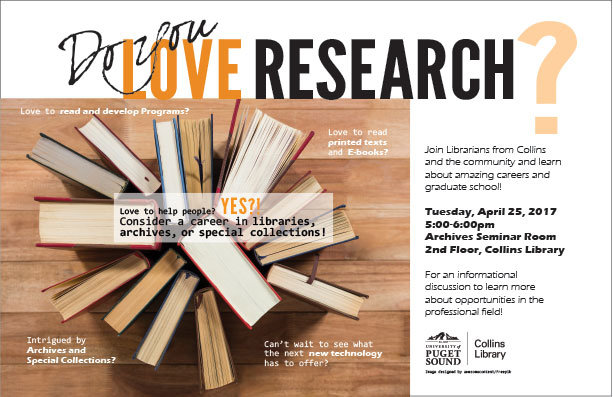 Do you love research? Love to read and develop programs? Intrigued by Archives and Special Collections? Love to read printed texts and eBooks? Can't wait to see what the next new technology has to offer? Want to help people? Yes? Consider a career in libraries, archives, or special collections!
Collins Memorial Library
Archives & Special Collections Seminar room
5:00–6:00 p.m.