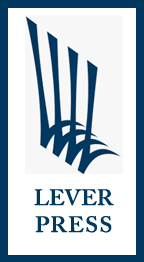 Lever Press reports, "This February we were delighted to have Richard Benson, Associate Professor of Education from Spelman College, join our Editorial Board. Dr. Benson's research interests combine a wealth of experiences and scholarship in critical pedagogy, history of American and African-American education, hip-hop history and youth popular culture, critical race theory and education, history of social movements, and school-community relationships."
A new translation of Sophokles' Women of Trachis by Vassar authors Rachel Kitzinger and Eamon Grennan is now live on Fulcrum and available for print purchase. The Fulcrum version of the volume includes a voice recording of the translation by Vassar students.
Be on the lookout for additional releases in the coming months. Academic Pipeline Programs: Diversifying Pathways from the Bachelor's to the Professoriate, by Curtis D. Byrd and Rihana S. Mason, in 2021 and Culture & Content in French: Frameworks for Innovative Curricula, edited by Kathryne Adair Corbin and Aurélie Chevant-Aksoy, in June.