University of Puget Sound's institutional repository, Sound Ideas has logged more than 1.3 million text downloads over its nearly decade-long lifespan. Every month we log the repository's usage statistics by researchers around the world.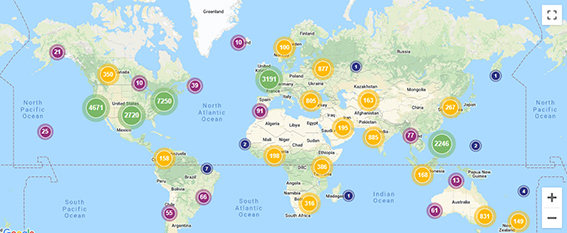 April Readership Totals
Last month, Sound Ideas had 27,347 full-text downloads and 6 new submissions were posted, bringing the total works in the repository to 7,848. University of Puget Sound scholarship was read by 1,759 institutions across 159 countries.
Most popular papers of April
Most popular publications of April