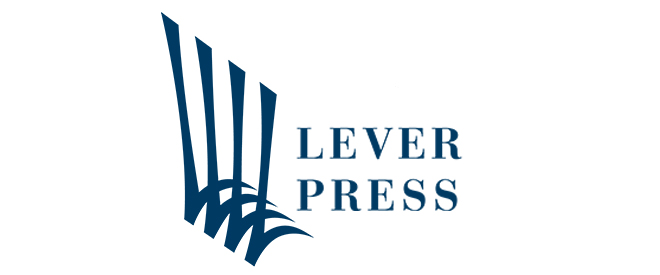 Collins Memorial Library is recognizing Open Access Week Oct 19-25 with a series of posts and events. This is the fourth of five in a series of blog entries about Open Access.
– Ben Tucker
---
Similar to OA journal publishers, OA book publishers provide readers free access to scholarly monographs. Collins Library is a founding member of one such publisher, Lever Press. Supported by a consortium of liberal arts institutions focused on, and renowned for, excellence in both research and teaching, Lever is grounded in three essential commitments:
To be a digitally native press;
To be a peer-reviewed, open access press that charges no fees to either authors or their institutions; and
To be a press aligned with the ethos and mission of liberal arts colleges.
Lever Press's model is based on member liberal arts college libraries paying annual dues to the press which cover its operating costs. Lever's books are then made available at no cost to all readers in a digital format using a Creative Commons License of the author's choosing.
Lever's stated values are in alignment with the academic pursuits favored at Puget Sound. Lever Press's value statement reads:
"As a press aligned with the ethos and mission of liberal arts colleges, we seek out, identify, evaluate, and advocate for transformative scholarship that spurs creative dialogue within and between traditional fields of inquiry, emphasizes disciplinary innovation, draws upon new models of collaborative research, and strives to reach the broadest audience possible. We value:

leadership and the courage to push existing boundaries
diverse voices and viewpoints
the principles of equity and social justice
building community among our members and beyond
continuous learning

By living our values we will be responsive to the needs of readers, authors, and member institutions, share our liberal arts focus broadly, and engage globally with others in the exchange of new scholarship."
In addition to support from Collins Memorial Library, Brett Rogers, Associate Professor and Chair, Classics and Ancient Mediterranean Studies, serves on Lever Press's editorial board. The editorial board reviews proposals at various stages of the publication process, and votes on books to move ahead in the production pipeline. The editorial board also discusses programming that increases awareness of the press and its publications, and issues of institutional membership.
Further Reading