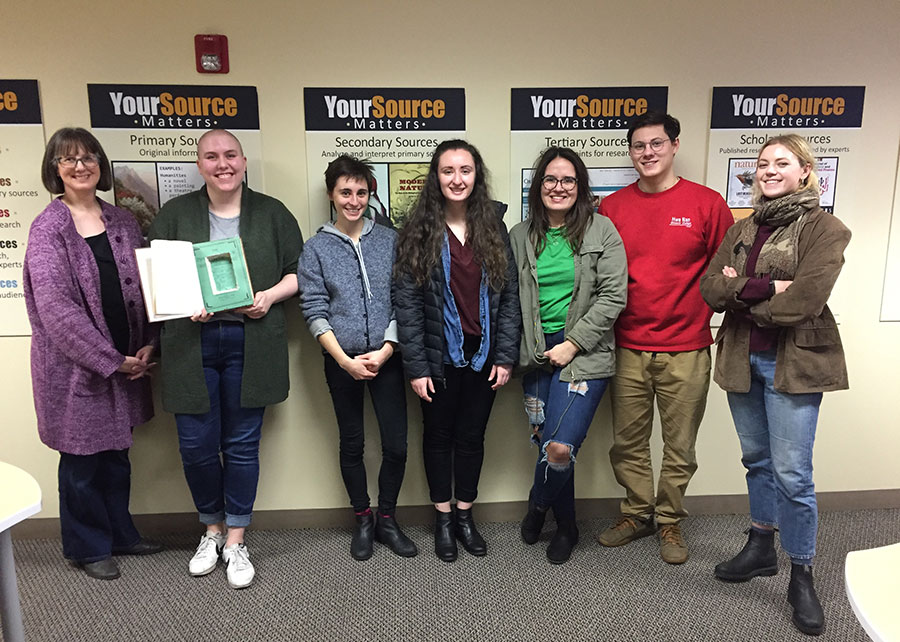 Are you curious about careers in libraries, archives, or information science? Would you like to explore intersections of pedagogy, information ethics, and digital tools?  Consider taking Humanities 399: Library as Collaboratory, an activity credit course, in the Fall 2019 semester.
Expressly designed as an experiential learning opportunity, this course invites you to dive into the workings of a 21st-century library by undertaking, completing, and documenting a small library project.  In the first third of the course, you'll be introduced to and work with some of the big ideas currently animating the profession; in the second third, you'll have opportunities to try out specific projects, guided by several Collins Library librarians; and in the last third, you'll design and work on your own project, either individually or as part of a team.  Along the way, you'll be asked to actively reflect on your educational experience at the University of Puget Sound and to begin to articulate your growing repertoire of skills in critical thinking, communication, research, creative problem-solving, and ethical decision-making.
HUM 399 is offered every fall semester.  Fall 2018 students, pictured here, completed a rich variety of projects, including an engaging riddle-based library orientation game; an exhibit documenting the experiences of women on campus in the 1970s; an online guide for University of Puget Sound students to the Northwest Detention Center; an online infographic about research as a scholarly conversation; and an investigation of possible barriers to public library access due to public transportation routes.
-Peggy Burge, Coordinator of Teaching, Learning, and Digital Humanities