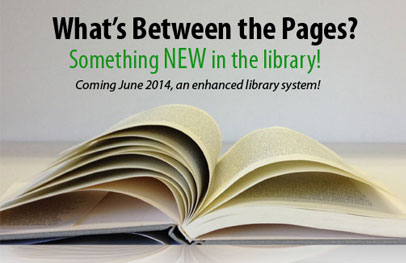 A New Library System Will Debut in Mid-June 2014!
We are moving with our partner libraries in the Orbis Cascade Alliance from 37 stand-alone systems to one powerful, shared system. Through a single search box on the library home page, you will be able to search across a much broader array of content from our collections, including journal articles, our local collections, along with regional and global resources.
Orbis Cascade Alliance is a consortium of academic libraries across Oregon, Washington, and Idaho. We are working together to unlock opportunities that will help us build our collections as one unified collection, share services and resources with each other, and take advantage of new technologies. This single, shared library system is a hallmark of our innovative collaboration, which brought you Summit, our shared lending/borrowing system, a decade ago. Now, by moving from 37 library systems to one integrated system, we will improve the research experience for you—our students and faculty members—and better manage and access the resources you need.
University of Puget Sound will join 18 other libraries that have already migrated. Because this is a big migration from many systems to one, it will be January 2015 before all 37 alliance libraries are up and running. If you would like to see the system in action, you can check out the Lewis & Clark and Willamette University catalogs.
We are committed to providing you the same excellent services you have come to expect from us, including the delivery of Summit and ILL items, during this implementation period. We have created this guide which provides detailed information on the implementation and answers some of your questions.
We appreciate your patience and support as we move to this new next-generation system. This is an ambitious undertaking: 37 libraries to one—expanding our support for your research and discovery.
Please do not hesitate to contact Jane Carlin, library director, for further information.
---
Need Information? Don't forget the Collins Memorial Library Library Guides
Questions? Contact your liaison librarian
Comments: Contact Jane Carlin, Library Director
Remember – Your best search engine is a Librarian!