Collins Memorial Library's inaugural post celebrating Black History Month takes a look at artist Alisa Banks and her book, Wrongful Termination, which is part of the artists' book collection in Special Collections N7433.4.B36 A48 2019.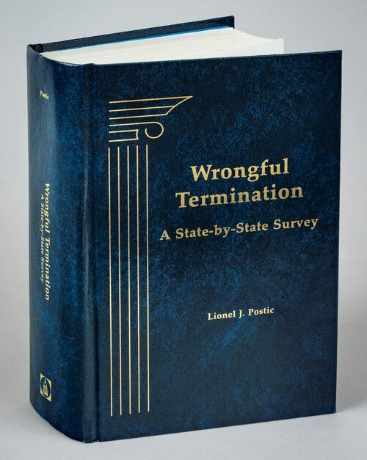 According to Anne Evenhaugen at the Smithsonian Libraries and Archives:
An artist's book is a medium of artistic expression that uses the form or function of "book" as inspiration. It is the artistic initiative seen in the illustration, choice of materials, creation process, layout and design that makes it an art object.
What truly makes an artist's book is the artist's intent. Artists have used the book as inspiration in a myriad of ways and techniques, from traditional to the experimental. The book can be made through fine press printing or hand-crafted, with pages illustrated by computer-generated images or cheap photocopies. Books can become sculptures, tiny and gargantuan; books can be sliced up and reconfigured, made from all kinds of materials with unconventional objects incorporated, in unique or limited editions, or produced in multiple copies. With all sorts of ideas behind them, artists continue to challenge the idea, content and structure of the traditional book. (https://blog.library.si.edu/blog/2012/06/01/what-is-an-artists-book/#.YBmYOOhKiUk)
Wrongful Termination addresses race-based discriminatory practices. Starting in the 1980's, multiple suits have been filed against employers, schools, and other agencies by people of color (primarily women) who were fired, passed over for promotion or hiring, or sent home for wearing their natural hair. Wrongful features two original poems and collaged texts from newspaper editorials.
Banks uses an altered law book by Lionel J. Postic as her primary structure. The volume is hollowed out to contain four paper scrolls affixed by plastic hair rollers over a base of black, synthetic hair. A four-page accordion fold insert is affixed to the front-end page. It includes two original poems and texts from newspaper editorials. Alisa told Collins Library staff in an online forum that Wrongful Termination was conceived of as a companion piece to Bad Hair, another of her books which features synthetic hair and features snips of editorials and quotes relating to women who have brought suit for being terminated by their employers because they wore "natural" hairstyles to work.

Alisa Banks is a visual artist who creates sculptural books, textile collage, and multi-media work to address identity politics; she frequently incorporates fibers and found materials that reference traditional craft techniques. Her work has been exhibited in Canada, Europe, Asia, and throughout the US, and is housed in several private and public collections, including the Smithsonian Institution, the US Library of Congress, and the New York Public Library's Schomburg Center.
Alisa received her BS in Medical Technology from Oklahoma State University and her MFA in Art from Texas Woman's University. She lives in Dallas, TX. Images from: https://www.alisabanks.com
Additional Resources: