Andrew Griebeler '09 (Art History and Biology double major), Ph.D. candidate in Art History at UC Berkeley
Andrew is a recipient of a three-year (2016-2019) David E. Finley Fellowship of the CASVA (Center for Advanced Studies in the Visual Arts) intended for research and travel in Europe related to his dissertation on Byzantine manuscripts of herbal medicine.
Andrew was awarded a two-year fellowship (2014-2016) from the Samuel H. Kress Foundation to pursue his dissertation research at the Kunsthistorisches Institute in Florence.
Andrew won first prize in the 2012 student essay competition of the International Center of Medieval Art (New York, NY) for his paper: "Picturing Time and Eternity in Sixth-Century Ravenna."
I got my first taste of art history and of the artistic heritage of the medieval Mediterranean at the University of Puget Sound. As a direct result, I am currently completing a Ph.D. in the History of Art and Medieval Studies at the University of California, Berkeley. Studying art history at Puget Sound provided me with the tools required to succeed in my current graduate program and in my research: a critical eye and an attention to detail, skills in written and oral communication, and an ability to evaluate and combine different kinds of evidence.
I am now completing my dissertation on the history of botanical illustration in Byzantium from antiquity to the early modern era. My research has taken me to libraries and museums throughout Europe. After earning my Ph.D., I hope to settle into a career in a museum, university, or library.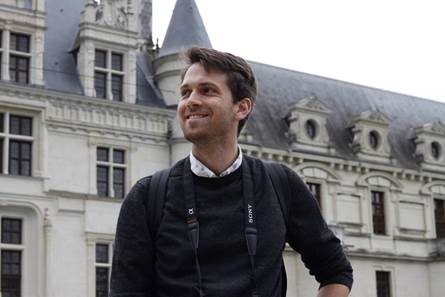 Andrew at Chenonceau 
---
Hannah Lehman '17 (Art History and Politics & Government double major)
Majoring in art history at Puget Sound allowed me to grow as a thinker, writer, and communicator. Through my courses and assignments, I learned to not only argue my point effectively but to think about the many facets of a work of art or situation. I was asked to think critically about my own viewpoint, while also considering others. I currently work at the San Jose Museum of Art teaching kids in the galleries and also leading hands-on art projects.  My studies at UPS have meant that I am able to thoughtfully design tours and facilitate conversations in a manner that enhances students' understanding of art and creates connections between the works they see at the museum and their experiences in the world outside. The many presentations and class discussions I was asked to lead prepared me well for leading student groups, while the breadth of coursework prepared me to discuss works that span media, subject, and art historical influences. Additionally, my professors offered me the support I needed to explore my own interests in art history and forge my way through the complexities of figuring out what one should do in life.  In the next 5 to 10 years, I hope to attend graduate school and continue museum work. 

Hannah in Prague in summer 2016

---
Tosia Klincewicz '14 (Art History and English double major)
I can't deny that having graduated from the University of Puget Sound in 2014 with a degree in English & Art History, I felt equally full of purpose and totally directionless. Nevertheless, I forged ahead with my diverse and carefully cultivated toolkit of skills in writing, research, argumentation, critical thought, storytelling, and appreciation for beauty, and found my way into a Communications role with the Seattle Chapter of the American Institute of Architects. This role places me squarely at the intersection of written and visual aesthetics, and my day-to-day work centers around advocating for good design in the built environment. I couldn't be happier with where I've taken root, and I hope to continue to build a career that allows me to work with creative professionals and to contribute, in some small way, to making the world a safer, healthier, more beautiful place.


Tosia Klincewicz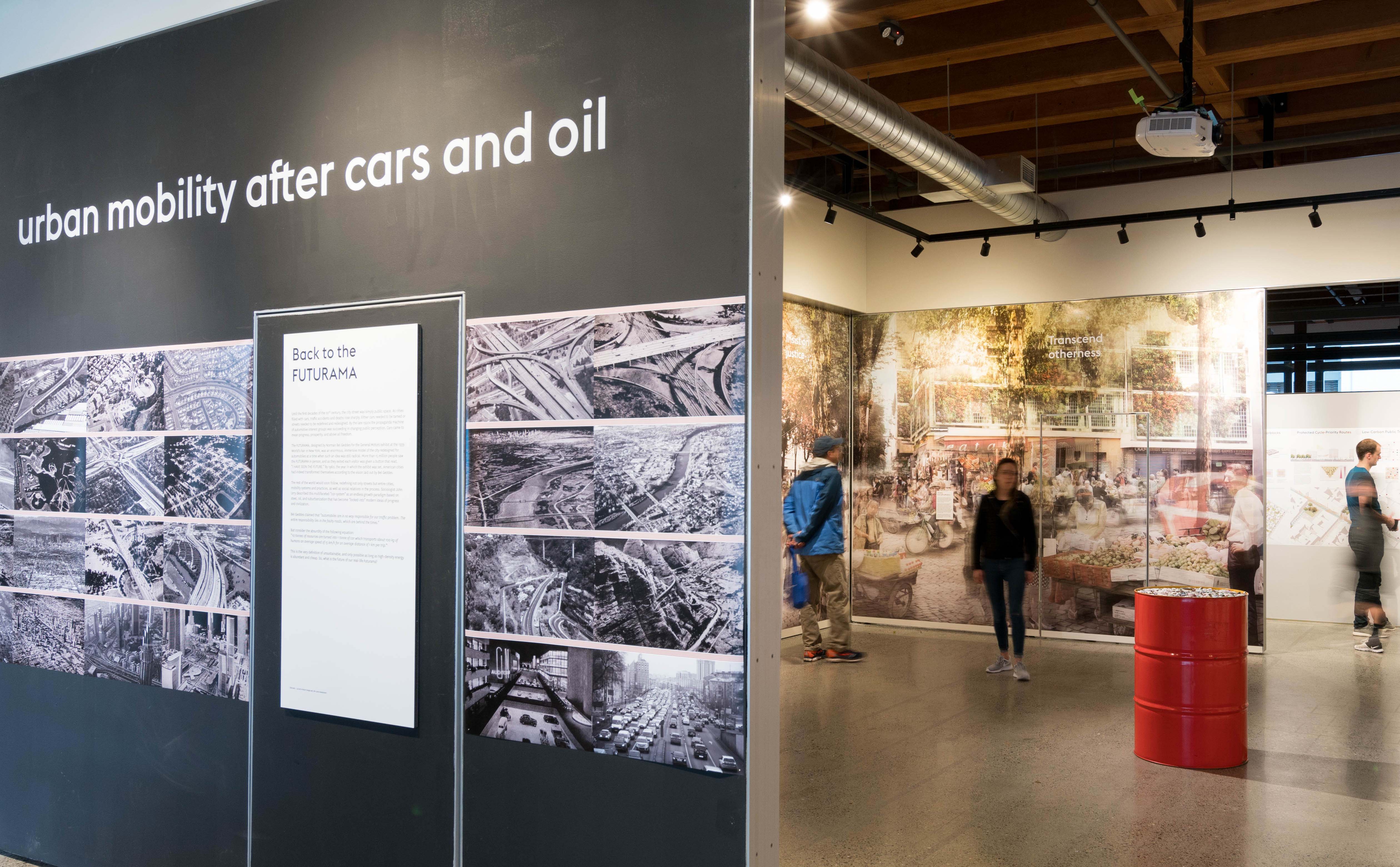 The current exhibit at the Center for Architecture & Design (from which AIA Seattle operates): Futurama Redux: Urban Mobility After Cars and Oil (photo credit: Trevor Dykstra)
---
Michelle Reynolds '12 (Art History and History double major)
Michelle earned an M.A. from Syracuse University in 2016.
Prior to my time at Puget Sound, I had never thought about art history or museum work as options for future employment. Thanks to various research projects, work-study positions, and faculty support, I realized my academic and professional passion for examining the ways in which audiences interpret and interact with works of art. I cannot imagine pursuing the work I do today without drawing on critical thinking and effective communication skills which have their roots in my four years at Puget Sound.
Three years in graduate school and a variety of gallery and studio manager positions later, I have spent the last year working at the Wellin Museum of Art at Hamilton College as their Curatorial and Programming Coordinator. In this role, I assist with curatorial projects and facilitate educational experiences for the College community while managing the museum's social media presence and coordinating marketing and publicity efforts. I'm looking forward to working with our constituents to expand visitation and meaningful engagement with our collection and exhibitions in-person and online.



Michelle Reynolds