These past four week I've been so preoccupied with school, that I hadn't realized how quickly time has gone by. It only felt like yesterday were we rolling our luggage's across the asphalt in front of the Wheelock, across campus to our home away from home. Unpacking a little piece of home that has travelled with us across the skies. But so much has happened since then.
Four weeks in…
We celebrated the Lunar New Year.
Chinese New Year, the year of the rooster, fell on January 28th. Celebrating the new year away from home has always been a bittersweet moment. It makes me happy when I follow the traditions of the new year because it reminds me of home. But that always leads to me missing home. It's always difficult to celebrate the new year away from family, but it's easier when you can celebrate it with others. Every year the Chinese department holds a lunar new year celebration. Within the Chinese department, student and faculty gather together to decorate the 2nd floor of Wyatt, paint calligraphy, and eat food together like a family. Then there was a separate celebration from the public that was held in the Rotunda, where people could partake it different arts and crafts. And the night ended with a performance from Jesse Appell, an intercultural comedian and Fulbright Scholar Alumni who researched Chinese comedy.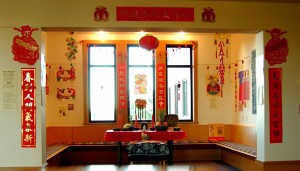 We had our first snow fall of the year.
Since freshman year, I have been waiting for this moment. For those four years, I have been waiting for the snow to come. And come it did. It was a magical winter wonderland. Everything was covered in a blanket of white snow. Growing up in California, there was never any snow. Unless you drove 4 hours north to Tahoe. So, I took advantage of this opportunity. Just like freshmen year, my friends and I had snowball fights, built snowmen, and just admired the beautiful sight that was all around us.
Plus, a bonus to the snow day was having classes cancelled aka two days where I didn't have to go to my 8 am O chem class!