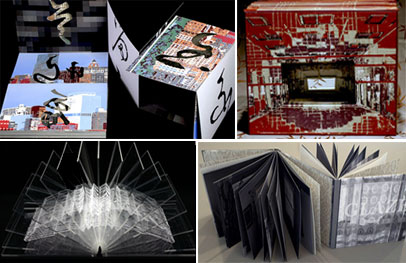 Please join us as Bill and Vicky provide the chance to see, read and touch dozens of exemplary books from the current Vamp and Tramp roadshow.
Wednesday, October 12, 2016
Collins Library, 2nd floor Angle room
2:00 – 3:30 p.m.
Vamp & Tramp Booksellers specializes in artists' books and fine press editions. Proprietors Bill and Vicky Stewart represent over 250 contemporary fine presses and book artists, with works starting at under $10. For more information, visit their website at: vampandtramp.com.