Valentine's Trivia Answers:
Shady Brook Elementary – Academic Search , Jstor

Red dress, stud earrings, a pair of heels and rings! – Academic Search

Oton de Grandson – Biography Resource Center 
Barbara Cartland – Biography Resource Center, Academic Search, Lexis/Nexis

Naxos

Business is Blooming – Films on Demand

Collins Catalog Search, GPO database, Puget Sound Worldcat

True – Oxford Reference Online
The Valentine – American Memory Project, Library of Congress, Reader's Guide

ARTstor

Bonus:  Anderson Hall – A Sound Past
You must find your answers using library electronic resources! Provide the answer and the source. Answers will be revealed on Valentine's Day. Those with correct answers will be entered into a raffle for an assortment of Valentine themed prizes!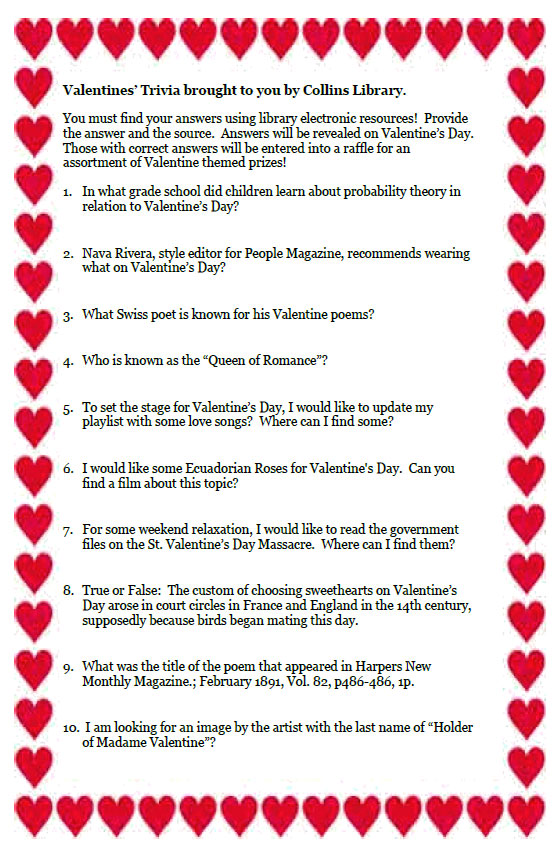 Bonus Question:  This couple was snapped returning from a date in 1951.  What building are they standing in front of?