Collins Library is delighted to have copies of two recent novels by Puget Sound English Graduates!  Congratulations to Kevin Nguyen and Ryan Chapman!  The books are on display in the library – but we imagine they will be checked out soon!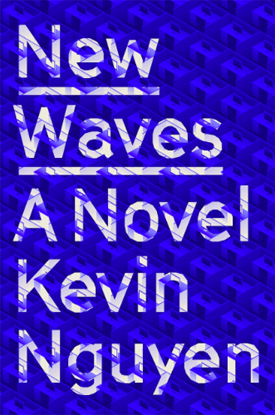 Nguyen, Kevin. New Waves : A Novel. First ed. New York: One World, 2020. PS3614.G888 N49 2020  
Read about Kevin's book in the New York Times.
Summary provided by the publisher:  Lucas and Margo are fed up. Margo is a brilliant programmer tired of being talked over as the company's sole black employee, and while Lucas is one of many Asians at the firm, he's nearly invisible as a low-paid customer service rep. Together, they decide to steal their tech start-up's user database in an attempt at revenge. The heist takes a sudden turn when Margo dies in a car accident, and Lucas is left reeling, wondering what to do with their secret–and wondering whether her death really was an accident. When Lucas hacks into Margo's computer looking for answers, he is drawn into her secret online life and realizes just how little he knew about his best friend. With a fresh voice, biting humor, and piercing observations about human nature, Kevin Nguyen brings an insider's knowledge of the tech industry to this imaginative novel. A pitch-perfect exploration of race and start-up culture, secrecy and surveillance, social media and friendship, New Waves asks: How well do we really know each other? And how do we form true intimacy and connection in a tech-obsessed world?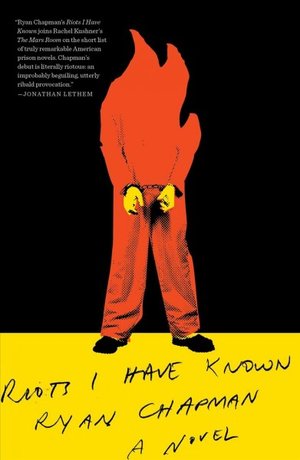 Chapman, Ryan. Riots I Have Known. First Simon & Schuster Hardcover ed. New York: Simon & Schuster, 2019. PS3603.H37428 R56 2019

Find out more about Ryan's book by reading this NPR interview.
Summary provided by the publisher:
An unnamed Sri Lankan inmate has barricaded himself inside a prison computer lab in Dutchess County, New York. A riot rages outside, incited by a poem published in The Holding Pen, the house literary journal. This, our narrator's final Editor's Letter, is his confession. An official accounting of events, as they happened. As he awaits imminent and violent interruption, he takes us on a roller-caster ride of plot and language, determined to share his life story, and maybe answer a few questions. How did he end up here? Should he have remained a quiet Park Avenue doorman? Or continued his rise in the black markets of postwar Sri Lanka? What will become of The Holding Pen, a "landmark of post-penal literature" favored by Brooklynites everywhere? And why does everyone think the riots are his fault? Can't they see he's really a good guy, doing it for the right reasons?