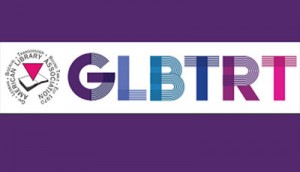 Libraries are open to all. They are welcoming places where people of all ages and cultures are comfortable.  For Gay, Lesbian, Bisexual and Transgender individuals, libraries provide valuable information and resources, in particular promoting GLBT literature in their collections.
This month, libraries throughout the nation will be acknowledging that role by celebrating June as GLBT Book Month™. Originally established in the early 1990s by The Publishing Triangle as National Lesbian and Gay Book Month, the annual celebration will be held this year for the first time under the umbrella of the American Library Association (ALA).
The nationwide celebration of the authors and writings that reflect the lives and experiences of the gay, lesbian, bisexual and transgender community is coordinated through the ALA's Office for Diversity, Literacy, and Outreach Services and the Gay, Lesbian, Bisexual, and Transgender Round Table (GLBTRT). The GLBTRT is the oldest LGBT professional organization in the United States. Over the years, the ALA has supported LGBT literature, establishing in 1971 the Stonewall Book Awards and, in 2011, launching the Mike Morgan & Larry Romans Children's & Young Adult Literature Award, which is part of the association's annual Youth Media Awards celebration.
Read more of the ilovelibraries article Libraries celebrate GLBT Book Month.