We hope everyone had a wonderful summer and has settled back into life at Puget Sound! Since many of you are new to campus, we thought we'd take a moment to highlight what the A&SC has to offer. A great place to start exploring our collections is our website. The website highlights both the physical and digital resources available to you in the Archives & Special Collections.
Physical Resources:
Since we do not lend out the items in our collections, you'll need to visit us to see most of our materials. Don't worry, we are friendly and we love getting research questions – so don't hesitate to stop by! If you are interested in a particular subject or item, send us an email at archives@pugetsound.edu to set up a research appointment.
Online Resources:
We have multiple digital resources that make it easy for you to do research from home!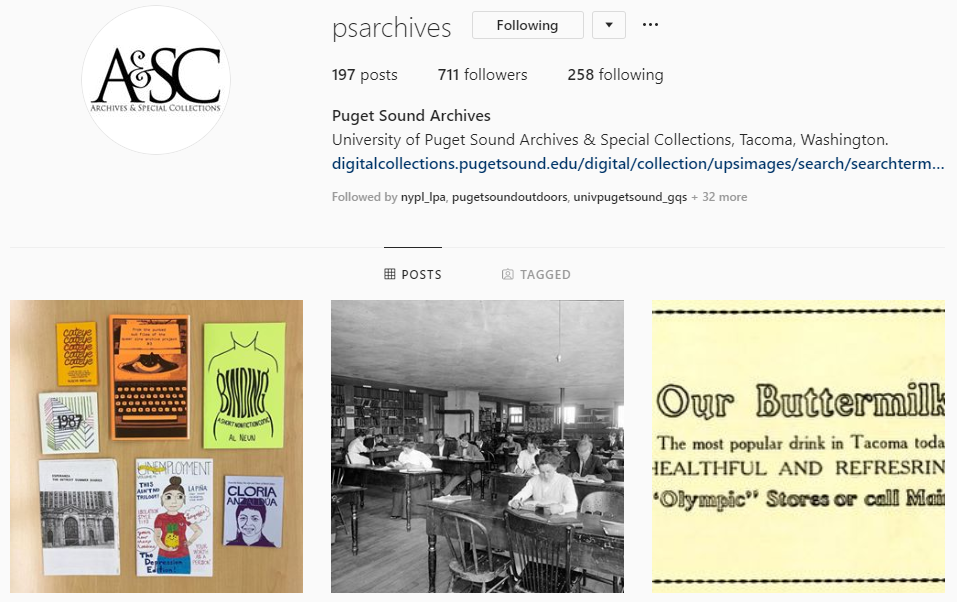 Want to contact the Archives & Special Collections? You can:
The Archives & Special Collections has drop-in hours on Monday, Tuesday, and Wednesday from 11:00 AM to 4:00 PM or is open by appointment.
By Adriana Flores, Archivist & Special Collections Librarian