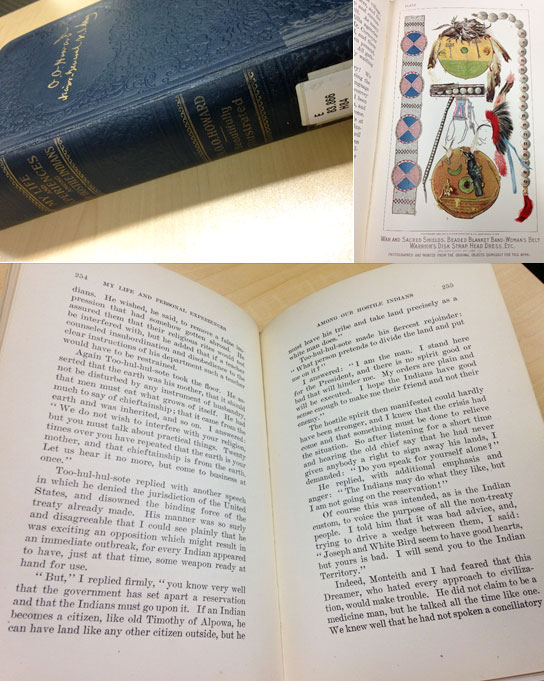 I will admit, although we tend to feature some of the more positive, creative, or relatable pieces that call the Archives & Special Collections home, there are a multitude of items in the collection that tell a much darker story. History is not always fun to read about, and much of the truth that often lays hidden beneath leather book covers is grim, violent, depressing, and even enraging. Yet, to learn from primary sources and to read historical narratives is quite possibly the most enlightening method of study, and the perspective that can be gained, no matter how frustrating or painful, is invaluable when it comes to understanding our world and our humanity. Where did we come from? Where have we been? Who are we? Where are we going? Why are things the way they are? How did it get to be this way? These are some of the many questions history is able to help us answer, as the complexity of the human experience incorporates an incredulous variety of encounters, observations, and subjective conceptualizations of the surrounding world.
The book titled "My Life and Experiences among Our Hostile Indians" by General O. O. Howard was published in 1907. The book provides an eye-opening account of Native American life from the perspective of the colonizer. In it, you will find ethnocentrism, hypocrisy, racism, reinforcement of theories of sociocultural evolution, and anger-inducing dialogue. In addition, you will find beautifully illustrated realistic depictions of Native American artifacts, accounts of native customs, traditions, ceremonies, religion, mythology, habits, and lifestyle. Although the lens through which Native American culture is viewed is entirely skewed and biased, the record provides observations and historical accounts that preserve aspects of their life, forgotten events, and lost voices within the pages.
There are a multitude of books just like it, and so much more. If you're interested or have a relevant research project, come check out the collection.
The Archives & Special Collections is open on Mondays and Wednesdays from 12:00-3:00 p.m. or by appointment.
By Monica Patterson