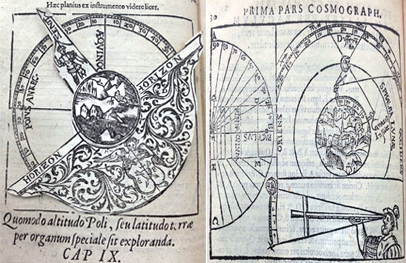 My first week as Wikipedian in Residence got off to a great start with a visit from LiAnna Davis, head of communications and external relations for the Wiki Education Foundation, and a UPS Alum!
The Wiki Education Foundation is a non-profit that works with educators in the US and Canada to help them utilize Wikipedia editing in the classroom, and has created a wealth of resources for both educators and students who are editing Wikipedia as a class assignment.
One of the most interesting projects that LiAnna discussed during her visit was the work that the foundation is doing with Arabic-speaking countries. Arabic is one of the world's most spoken languages, but the Arabic Wikipedia has very few articles compared with the English Wikipedia (205,000 compared to the English Wikipedia's 4.2 million). Recently, the Wiki Education Foundation has been working with university students in Egypt, Algeria, Jordan, and Saudi Arabia to grow the content of the Arabic Wikipedia. Already, students participating in the program have contributed over 8 million bytes!
As someone who knew next to nothing about the inner-workings of Wikipedia, LiAnna was an invaluable resource and so friendly and approachable. From giving presentations to faculty and student researchers, to giving a few of us at the library a hands on Wikipedia editing tutorial, I learned so much not only about navigating Wikipedia, but about all of the opportunities that Wikipedia has created for students and educators around the world.
Speaking of navigating. . . (yes it's a stretch, but I needed a segue) here are some cool old-school tools for navigation, from Peter Apian's Cosmographia (1584). There's always something new to discover!  (See illustrations above)
By Kara E. Flynn '15