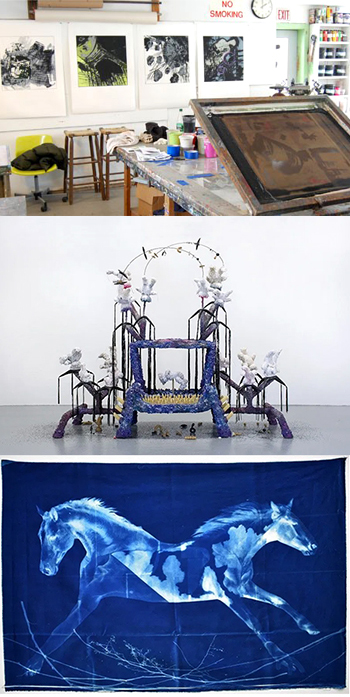 Collins Library is pleased to welcome Erin Zona, Artistic Director at Women's Studio Workshop in Rosendale, New York. Erin received her M.F.A. from The Rhode Island School of Design in 2009 and a BFA from The Kansas City Art Institute in 2002. Erin will be showing recent artists' books created by artists affiliated with the workshop.
Women's Studio Workshop envisions a society where women's visual art is integral to the cultural mainstream and permanently recorded in history.
Their mission is to operate and maintain an artists' workspace that encourages the voice and vision of individual women artists, provides professional opportunities for artists at various stages of their careers, and promotes programs designed to stimulate public involvement, awareness, and support for the visual arts.
For more information visit Erin's Website:  www.erinzona.com or the Women's Studio Website:  https://wsworkshop.org/