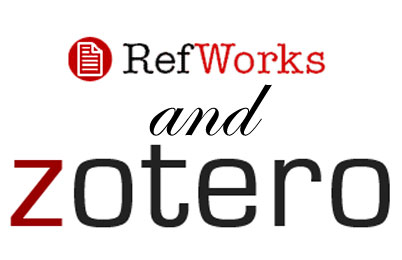 "I only wish I'd learned this sooner!"
–Puget Sound senior, buried under the weight of one hundred sources
Collins Library recommends that all students familiarize themselves with and begin using citation managers during their sophomore year.  Here's why:
During your first year in college, it's good to learn the basics of citation and even to format them manually.  By mastering the basics early on, you'll be well equipped later to quickly proofread the formatted bibliographies that citation managers produce.
During your junior and senior years in college, you'll start carrying out serious and lengthy research projects that involve dozens of sources.  At this point, you'll need to be using citation management software, but may not have the time to devote to learning it.
Your sophomore year, then, is the perfect time to learn to use RefWorks or Zotero. You even can experiment with the two to pick the one that works best for you.
Collins Library supports RefWorks and Zotero, two robust citation management systems.  Want to get started?  Visit our Citation Guide for overviews of both systems.  Librarians are always happy to meet with you individually, or even facilitate a library class on demand for a group of students.