Constitution Day is September 17, 2022 and the Collins Library, along with the University of Puget Sound, supports this important day. It is a time to reflect on the principles of our democracy. Learn more about this effort by visiting the Constitution Day web site sponsored by the National Archives: https://www.archives.gov/news/topics/constitution-day. Visit the Founders Archive site to read the original comments from the founders of the Constitution and download the ebook Amending America at: https://www.archives.gov/amending-america. Curious about how the Constitution might be connected with the current issues associated with our country? Check this out: https://constitution.congress.gov/.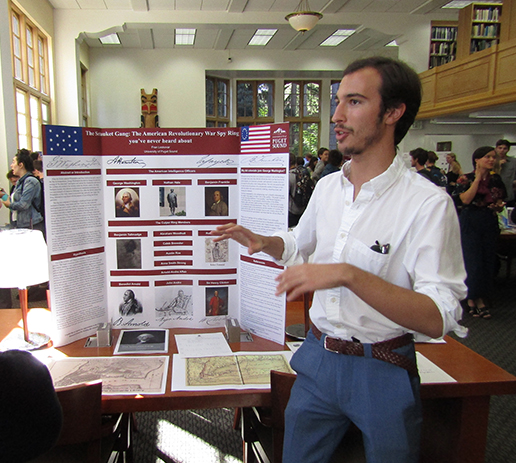 And check out this post by graduate Fran Leskovar. Fran is currently a graduate student at Texas A&M studying international law and politics. As an undergraduate Fran prepared this provocative post on voting rights! https://blogs.pugetsound.edu/collinsunbound/spotlight-on-the-constitution-voting-rights-elections-fran-leskovar/


In June, the Supreme Court announced its decision in Dobbs v. Jackson Women's Health Organization, holding that there is no constitutional right to abortion. In light of that, the university is focusing its Constitution Day activities on discussions about the background, impacts, and future implications of this decision as a constitutional matter.
We invite you to join us for a series of faculty presentations, panels, and discussions that focus on these questions:
On Monday, September 12 at 6:00 p.m., Professor Grace Livingston and Assistant Professor Regina Duthely-Barbee will present "Disorienting Histories: Black Womanhood and Reproductive Justice," in the Tahoma Room in Thomas Hall. This presentation will situate reproductive health in the context of racism in the United States, and the ways that Dobbs impacts people differently. 
On Friday, September 16 at 12:00 p.m., Professor Robin Jacobson, Professor Douglas Sackman, Professor Alisa Kessel, Visiting Associate Professor Tanya Erzen, and Professor Suzanne Holland will participate in a panel in the Wheelock Student Center in the Rasmussen Rotunda. This panel will focus on the Constitution and reproductive rights in the wake of Dobbs, delving into issues of equal protection and due process, federalism, religious liberty, and bodily autonomy. Civic Engagement will be hosting a voter registration table at this event.
On Monday, September 19 at 5:00 p.m., Professor Sara Freeman will host a discussion of the play, "What the Constitution Means to Me." This discussion is intended for all attendees, whether or not they have seen the play. If you are interested in seeing the play before or after this discussion, a filmed version is available to stream via Amazon Prime, and the Seattle Rep has a production showing September 30-October 23.
In concert with these events, the library will be hosting a virtual board to enable our campus community members to share what the Constitution means to them: tinyurl.com/upscon. A collection of the texts and materials relied upon or recommended by the faculty members above will also be available at Collins Memorial Library.