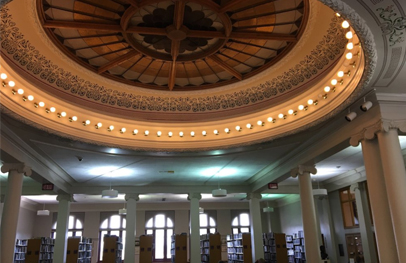 Did you know you are eligible for a Tacoma Public Library (TPL) card? TPL has amazing resources and programs that include streaming media & audio, electronic books and so much more that complement the resources of Collins Library.
Check out the TPL website: https://www.tacomalibrary.org/
They even have a tool library! When you sign up, you will have access to this year's Tacoma Reads selections. You can sign up to join one of our Puget Sound discussion sessions for the book Afterlife.
Learn about the resources of TPL and meet the great staff from the Wheelock Branch in the Proctor District (just a short walk from Puget Sound) at the SUB – get some TPL Swag and some Halloween treats.
Wednesday October 26:  5:00 – 7:00 PM
Thursday October 27:  11:30 AM – 1:30 PM​