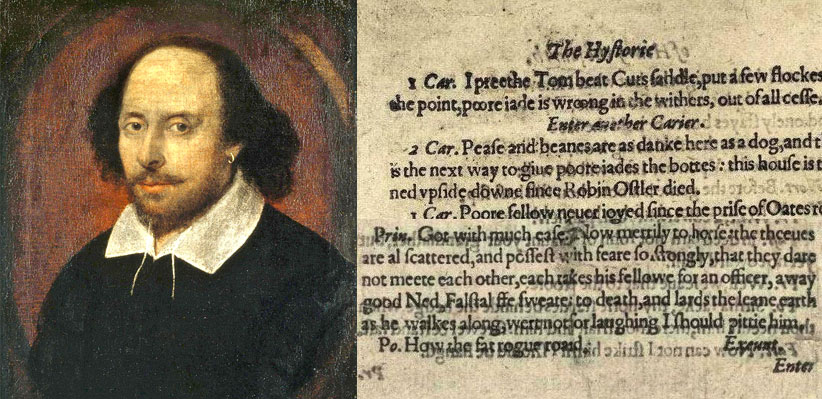 In honor of William Shakespeare we are celebrating the 400th anniversary of his death on April 23, 2016. What better way to do this, than by highlighting the writing done by first-year students in Associate Professor of English John Wesley's first-year seminar, A Year in the Life of William Shakespeare? This first-year seminar in scholarly inquiry studies four remarkable plays Shakespeare wrote or saw into production in 1599, the same year he opened the Globe Theatre. In the first half of the course, students were introduced to the myriad ways in which Shakespeare's 1599 plays are shaped by and give shape to the political and cultural intrigues of that year. In the second half of the course, students turned to a play (and year) of their own choosing, the historicist analysis of which is the basis of an independent research project. As part of this project, students were asked to prepare a blog post that reflected on aspects of Shakespeare's life, a specific work, or a resource or organization associated with Shakespeare, or to provide a personal interpretation of a play. During the month of April, we'll feature the posts from students that celebrate all things Shakespeare!

Congratulations to our wonderful first-year writers. For additional online resources about Shakespeare, check out these sites:
Shakespeare in Football
By Wren Norwood

When people think of the mark that William Shakespeare left on culture they think of his witty banter and probably the iambic pentameter or something like that. Little is it known that Tottenham Hotspur's, one of England's most successful football (which is called soccer here in the US) teams, namesake is based from a character in Henry IV, Part One. Many of Shakespeare's plays were able to garner popularity both during his life time and after his death due to how he was able to incorporate relevant themes of love, war, and tragedy into them. Along with interesting themes Shakespeare infused flamboyant characters that audiences of his plays fell in love with. These characters that Shakespeare created were exciting and full of life.
One of Shakespeare's most beloved characters was from his most popular play of his lifetime. Although Falstaff of Henry IV, Part One is probably the most well liked character from the play, the rebels who seem to be the natural antagonists of the play, exemplify several traits both citizens of the past and present can identify with such as passion and bravery. One character in particular that comes to mind is the fiery Henry Hotspur depicted by Shakespeare as a feisty young man with a temperament toward waging war and doing battle. Shakespeare's creation of Hotspur was so popular throughout the culture of England and Europe his nickname has forever been immortalized by the Football Club Tottenham Hotspur.
Tottenham Hotspur, often called just Spurs for short, is a highly successful and storied football club in England's Premier Football League. Being the first English club to win the prestigious European Cup, now called the Champions League, the club holds quite a bit of swagger around England. The club posses the nick name of Henry Hotspur for several reasons. A widely accepted reason for the club naming itself after the famous rebel is because in 1882, when the club was formed by school boys from a grammar school under street lamp light, those particular boys were already part of Hotspur Cricket Club. Another reason is that one of the first playing grounds used by the club were owned by descendants of Henry Hotspur.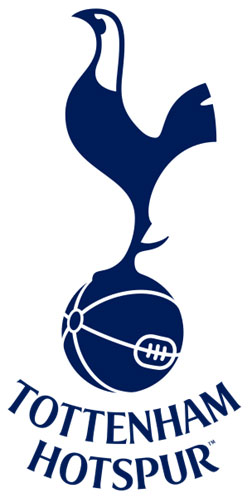 The club was not alone in the usage of the namesake of Henry Hotspur. In fact, the club did not officially name itself Tottenham Hotspur Football Club until after a club named London Hotspur raised complaints because of the similarity of the names. The boys under that street light wanted to create a club that echoed the characteristics of the character created by Shakespeare, they wanted their club to go to games and play football in the way that Henry Hotspur would have gone to war and done battle. The club's current crest even matches the style of Henry Hotspur's fighting spirit, by it being a depiction of one of his famous fighting cocks fitted with spurs standing on a ball. Although Shakespeare's character was actually a traitor to his king, the man the people saw placed by Shakespeare on stage has been immortalized as a knight of bravery, honor, and flamboyance.
Shakespeare's effect on the culture of the world can be witnessed seemingly without bounds. Sports, usually seen as a pastime to for people to separate themselves from work or real life has been linked with Shakespeare's most daring yet serious character of Henry IV, Part One. Though there is no doubt the Tottenham Hotspur Football Club has represented the fighting spirit of Shakespeare's character; Henry IV part one's Henry Hotspur ironically would have never enjoyed taking the time off from grave actions like making war and doing battle to play games like football.
Bibliography
Collie, Ashley Jude. "Shakespeare's Hotspur Would Be Proud to See His Namesake Tottenham Hotspur Leading Another British Invasion of America." The Huffington Post. TheHuffingtonPost.com. Web. 02 Mar. 2016.
Hand, Richard J. "Shakespeare, Soccer, And Spin-Doctors: Staging A Contemporary "Henry V"; "Henry V" At Chapter Arts Centre, Cardiff, Wales, UK, November 2002." College Literature 31.4 (2004): 60-71. Professional Development Collection. Web. 2 Mar. 2016.