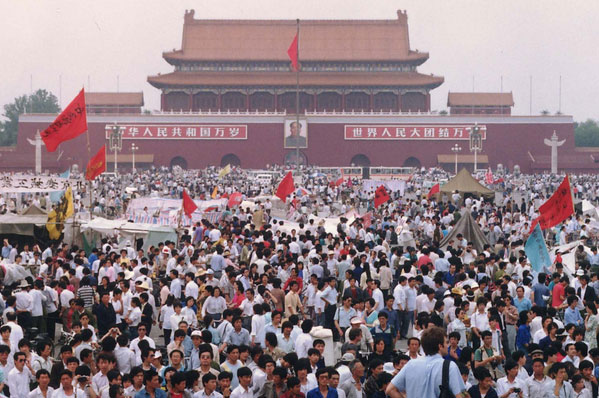 Tuesday, May 5th, 4:00 p.m.
Archives & Special Collections,
2nd Floor, Collins Library
Documenting the Slide from Hope to Chaos:  The Road to Tian'anmen Square, Professor David Hull, Asian Studies
The Egge Collection is a vast trove of media sources tracking the lead-up to the chaos of Tian'anmen Square in June of 1989.  Aside from a couple of very interesting unique artifacts of the movements, the collection's real value lies in the Chinese print media collected in the weeks leading up to the violent clearing of the square.
Please join us for tea, cookies, and conversation.  All are welcome!
Part of the Behind the Archives Door series!