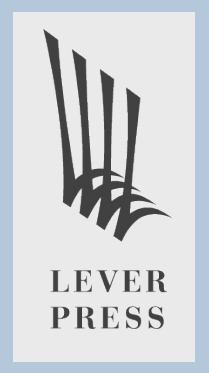 Wednesday October 18, 2017
Archives & Special Collections Seminar Room
Collins Library
3:00-4:00
Coffee and Light Refreshments
Mark Edington, publisher of the Lever Press, will provide an overview of this new academic press launched by liberal arts colleges across the country to create an effective alternative means for scholars worldwide to publish their work.
The press is open-access, and peer-reviewed works will available both in print, for a small cost, and online, for no cost. Works from scholars and researchers across all disciplines will be considered. The new press is funded by a consortium of 80 liberal arts college libraries, and guided by a partnership of Amherst College Press and Michigan Publishing at the University of Michigan.  Collins Library/University of Puget Sound is a founding member of the Press.
To learn more about Lever Press: https://youtu.be/TCsH5_r0QeM
From Mark Edington:
What is the latest news from the front lines of the "crisis in scholarly communication"? If the links between scholars, publishers, and research libraries form an essential infrastructure of ideas, what is the current state of that infrastructure—and how might a smarter use of the resources available make for better outcomes and greater impact for the ideas scholars publish?
Increasingly, libraries—the chief source of those resources—are seeing that if they took a more active role in supporting scholarly publishing, they could catalyze the emergence of new business models committed to the rigor of peer review with an open access result. These models would make possible maintaining the best of the scholarly publishing legacy we've inherited, while adapting the publishing process to new possibilities in digital scholarship and communication.
The University of Puget Sound has joined the Lever Press consortium—a group of institutions seeking to bring about just this change by pooling resources to support a new model for scholarly publishing. Lever Press is now accepting proposals from authors and creating an editorial list aligned with three basic commitments: to be a peer-reviewed, fully open access press (with no "book processing fees" charged to authors), that is aligned with the ethos and mission of liberal arts institutions.
Mark Edington, the publisher of Lever Press, is a scholarly publisher and social entrepreneur who serves as part of the Lever Press leadership team. A graduate of Albion College, Harvard Divinity School, and the Fletcher School of Law and Diplomacy, Edington is the director of Amherst College Press. Prior to coming to Amherst he served in senior administrative posts at Harvard University, where he led units in the Divinity School, the Kennedy School of Government, and Harvard's central administration.