This weekend marked another successful Wayzgoose print festival at King's Books, one of my favorite things to look forward to during spring in Tacoma. My housemate and I arrived this morning just in time to see the traditional steam roller print taking place, with a beautiful design carved by Tacoma's own guerrilla art group, Beautiful Angle!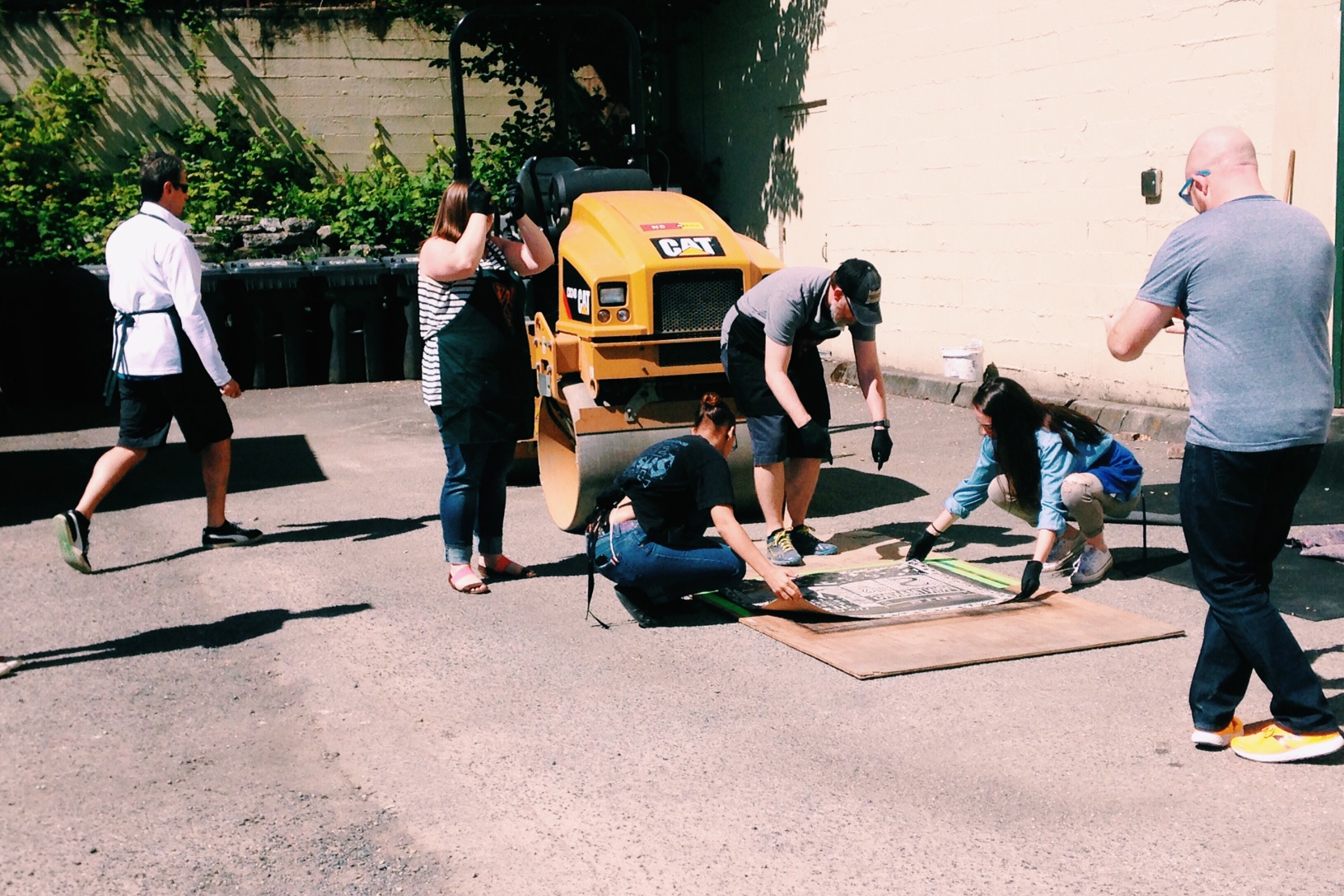 Inside, people lined up out the door to print their own Beautiful Angle poster:
There were tons of local artist vendors showing off their work, including a table where Puget Sound's own printmaking students were hard at work!
I spied a print from Chandler O'Leary's Dead Feminist series that just called out to me… and couldn't walk away without it. I'm obsessed, it's absolutely beautiful!!
I also nabbed a poster advertising the event and some other little free projects I got to print at the artist tables!
Afterwards, I came home and enjoyed the sunshine with some front yard studying with my housemate. Happy sunny Sunday!