SENIOR ART MAJORS TURN IN THEIR THESIS PROJECTS ON MONDAY!! AHHHHH!!
I'm one of those panicking art major seniors. (Which means I've basically been living in the studio, along with my fellow majors.) But all is well! The projects are coming along nicely, and everything is falling into place. The senior show is fast approaching, with the reception on April 27th (including food curated by yours truly and fellow senior Rachel Kalman). The PR committee put together this fab poster to advertise the show, featuring all the art seniors!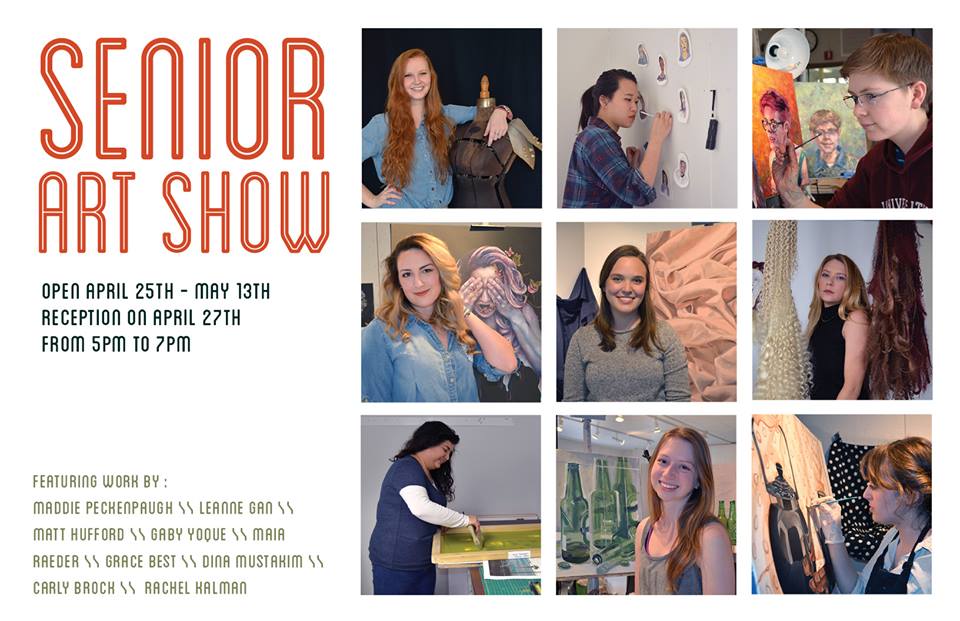 And here's the actual photos of everyone with their work:
The show is gonna be a good one! Make sure to stop by the reception on the 27th if you want some good eats while you peruse the show. Cheers!