Fall break has officially begun! But before I was able to celebrate my future four day weekend, I had to make it through midterms. So in order to cope with the stress of little sleep and enough art history flashcards to make your head spin, my buddy (and fellow UT Improv co-leader) Dylan and I took a trip to the Metropolitan Market.
I know what you're thinking. A minivacation to a market? But trust me, it's so much more. It's a wonderland. An expensive wonderland for a college student, but a wonderland never the less. We went with one mission in mind: stress relief sweets. Our mantra? Treat yo'self. You see, it was also the anniversary of perhaps the most important Parks and Recreation episode of our generation.
So, we treated ourselves. Dylan went with gelato while I reunited with my one true love… The Cookie. That's right, THE Cookie. I'd explain to you the simple perfection of this baked beauty but no words can do it justice. It's basically the most wonderful combination of all things chocolatey and delicious, just gooey enough in the center to melt away all stress and sadness. Basically heaven incarnate in a cookie.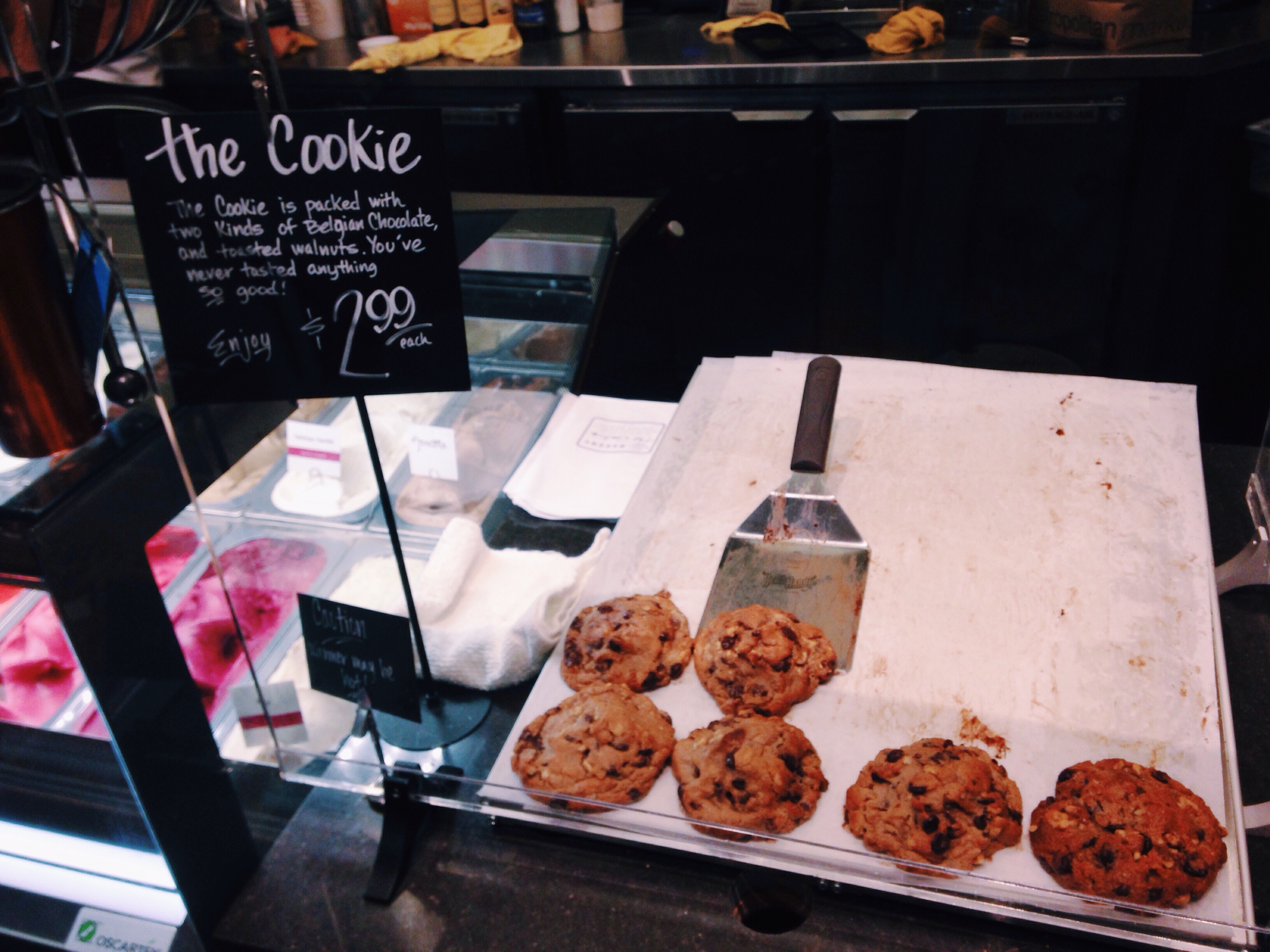 Next on the list? Beverages. An easy choice too, since no normal human can resist chocolate milk. (Unless you hate chocolate milk, which is totally fine 'cause that's your opinion. I mean, you're wrong, but y'know. It's fine.)
With sweets in hand, we made our way out into the cool autumn evening. Before enjoying the spoils of our adventure, however, we couldn't resist the neat little photo opp set up for us just outside the market doors. Dylan blends in perfectly.
Taking a little break amidst the tests and essays was well deserved and necessary, and now we're free, with a lovely first day of fall break before the second half of the semester picks up! Here's to that lovely turn of phrase, treat yo'self!