Howdy, loggers! It's been awhile since I've written a new post on this blog, so I figured it was high time I made a few posts about what I've been up to since we last spoke.
First of all, my summer study abroad… Wow, I don't know where to start.
This summer I went on a month-long study abroad program to London and Edinburgh. I was accepted to University of Oregon's Fantasy on the Fringe program, which focuses on fantasy writing, folklore, British culture, festivals, gender studies, and Harry Potter… so it was basically all of my favorite things wrapped up into one huge month-long festival-attending extravaganza in the UK. I had never travelled outside of the United States before, and I was so incredibly nervous, I really did not know what to expect. But as soon as I got there, I was having such a blast, all apprehension just melted away. The UK and the Fantasy on the Fringe program were everything I'd hoped they would be.
So, top five favorite experiences of study abroad, here we go:
1. Seeing Julius Caesar at the Globe Theater, with rain pouring down on me and standing in a two-inch-deep puddle of water.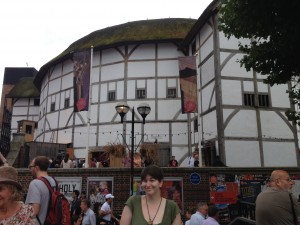 2. Our day trip to Chepstow, visiting Chepstow Castle and Tintern Abbey, the most beautiful places I have ever seen.
3. The Harry Potter studio tour. Enough said.
4. Seeing the Three Standing Stones near St. Andrews in Scotland. They were built around the same time as Stonehenge, but these ones you can actually walk up to and touch.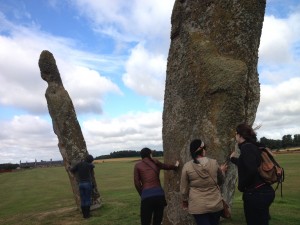 5. Edinburgh in the evening. Just look at how gorgeous this place is.
There was so much other incredible stuff I got to do, and I obviously can't go into the details of it all here, but if you'd like to read more about it, my study abroad blog is linked here. I'm really blown away that I got to have this experience, and I'd really recommend this program to anybody.