I can't believe it is already my third week in the archives!
This week I've mainly been working on editing and writing my first ever Wikipedia article. One of the articles I edited had to do with Oregon and Washington state history, and I thought I'd share a few of my favorite images that I've come across looking through the John M. Canse Pamphlet collection. Both images are from the Snohomish Country brochure from June, 1905.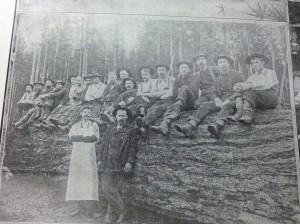 Loggers (and the cook!) in the Puget Sound area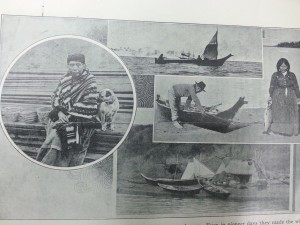 Photos of the "Indians of Snohomish County"
Though I've lived in the NW all my life, it's been fun to see history in a more hands-on way by combing through this collection.
P.S.  This will be my last post for a few weeks, as I will be leaving for vacation next week, but look for more posts in July!
By: Kara E. Flynn '15